Anonymous
13/4/2020(Mon) 17:22:30 No.35199587 ►
>>back
>>prev
>>next
File: hey satan.png (98.6KB, 550x329)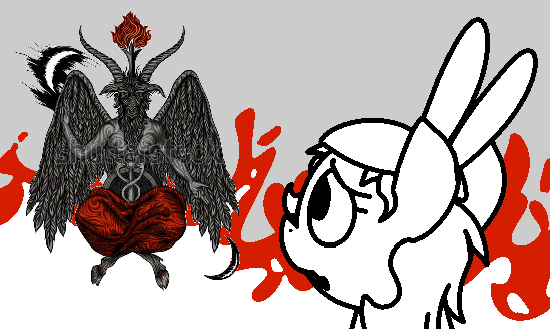 >"That's not a bad idea. Maybe he does just want to t-talk."
>"I'll, uh, keep that in mind."
>"I wish I knew how to contact one."
>"H-hey, uh, Mister Satan. What b-brings you down here?
>–"I just wanted to congratulate you two for doing something I've been trying to do for years."
>"..Capture Jesus?"
>–"Not capture, more like strip him of all his powers. Including the powers that stopped me from coming back up to earth for a little.. visit."